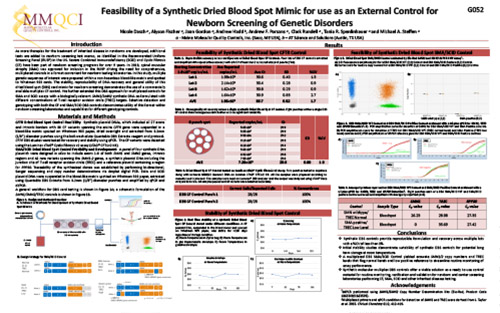 Feasibility of a Synthetic Dried Blood Spot Mimic for use as an External Control for Newborn Screening of Genetic Disorders.
This poster was presented at the November AMP 2019 Annual Meeting & EXPO, Baltimore MD, (USA). Maine Molecular Quality Controls Inc. (MMQCI)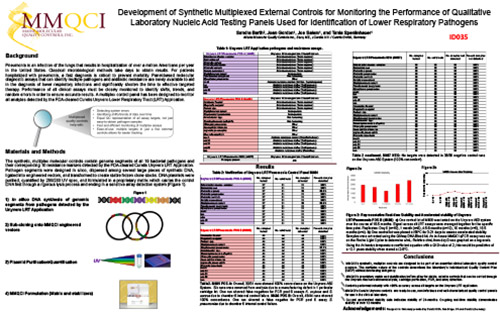 Development of Synthetic Multiplexed External Controls for Monitoring the Performance of Qualitative Laboratory Nucleic Acid Testing Panels Used for Identification of Lower Respiratory Pathogens.
This poster was presented at the November AMP 2019 Annual Meeting & EXPO, Baltimore MD, (USA). Maine Molecular Quality Controls Inc. (MMQCI)